How Does Sleep Apnea Affect Relationship Dynamics?
Sleep apnea, a common but potentially serious sleep disorder, is often brushed aside. However, it can result in disrupted sleep patterns, loud snoring, and, in severe cases, obesity, heart disease, and even stroke. Sleep apnea is characterized by short interruptions in breathing during sleep, which can cause fatigue, daytime sleepiness, and other health-related issues.
When discussing sleep apnea, we often focus on its physical implications on an individual's health, but its significant impact on relationships often gets overlooked. This article will delve deeper into understanding how sleep apnea affects relationship dynamics.
The Daily Impact of Sleep Apnea on Relationships
The consequences of sleep apnea can extend far beyond the bedroom, impacting various aspects of daily life and potentially causing strain in relationships. 
1. Sleep Disturbances
One of the most apparent effects of sleep apnea is the disruption it causes at night. The loud and frequent snoring and episodes of gasping or choking can significantly disturb a partner's sleep. Sleep disruptions can lead to fatigue, irritability, and sleep deprivation, affecting both partners.
For many, finding ways to explore snoring relief is the first step towards improving the sleep quality of both partners and, thus, the overall quality of their relationship. This might involve lifestyle changes, including quitting smoking or reducing alcohol intake, sleeping position adjustments, or using nasal or oral devices to enhance airway support.
2. Excessive Daytime Sleepiness
Individuals with sleep apnea often experience excessive daytime sleepiness, manifesting as drowsiness, difficulty concentrating, and a general lack of energy. This can impact the couple's quality time together, challenging engaging in activities or enjoying shared interests.
3. Reduced Productivity
For the person with sleep apnea, the daytime symptoms can reduce productivity at work and home. The lack of focus and mental clarity can affect their ability to contribute to household responsibilities or enjoy leisure activities with their partner.
4. Irritability and Mood Swings
Chronic sleep deprivation caused by sleep apnea can lead to irritability and mood swings. People suffering from sleep apnea may be more easily agitated and less patient, which can strain the relationship.
5. Emotional Availability
The emotional toll of sleep apnea can be profound. Fatigue and irritability may cause the affected individual to be less emotionally available to their partner. They may withdraw or become less engaged in meaningful conversations and emotional connection.
6. Relationship Tension
Over time, the cumulative effects of sleep apnea can lead to tension in the relationship. Partners may become frustrated with the ongoing sleep disruptions and the impact on their well-being. Communication breakdowns and misunderstandings can exacerbate the tension.
7. Shared Concerns:
Despite the challenges, both partners must acknowledge the issue and work together to find a solution. Open communication about the impact of sleep apnea on the relationship can foster understanding and support from both sides.
Intimacy and Sleep Apnea
Intimacy is a crucial component of any romantic relationship, encompassing physical and emotional connection. However, sleep apnea can significantly affect intimacy, creating challenges for couples. 
1. Mood Changes and Emotional Intimacy
Sleep apnea often leads to mood disturbances, such as irritability and mood swings, due to chronic sleep deprivation. These emotional fluctuations can affect the emotional intimacy within a relationship. People with sleep apnea may find it challenging to engage in deep, meaningful conversations or express affection and love effectively.
2. Decreased Libido and Physical Intimacy
The physical symptoms of sleep apnea, including excessive daytime sleepiness and fatigue, can decrease libido. Reduced interest in sexual activity can lead to less physical intimacy between partners, potentially straining the romantic aspect of the relationship.
3. Exhaustion and Romance
The daily physical exhaustion caused by sleep apnea can affect the level of romance within a relationship. Partners may be too tired to engage in romantic activities or share quality time. This can lead to a decline in overall satisfaction within the relationship.
4. Communication Breakdowns
Sleep apnea-related fatigue can lead to communication breakdowns. Partners may need help to express their needs and concerns effectively, leading to misunderstandings and emotional distance.
Addressing Sleep Apnea Together
Recognizing the daily impact of sleep apnea on relationships is the first step toward finding solutions. Couples can take the following steps to address sleep apnea together:
Encourage Seeking Treatment:

People with sleep apnea should seek a diagnosis and treatment options. Effective treatments, such as Continuous Positive Airway Pressure (CPAP) therapy or lifestyle changes, can significantly improve symptoms and quality of life.

Supportive Environment:

Create a supportive environment where both partners understand the challenges of sleep apnea and work together to minimize its impact.

Sleep Hygiene

: Implement healthy sleep hygiene practices, such as maintaining a consistent sleep schedule and creating a comfortable sleep environment.

Consider Couple's Sleep Solutions:

In some cases, couples may explore solutions like separate sleeping arrangements or earplugs for the partner affected by snoring.

Seek Professional Help

: If relationship tension persists, consider seeking the guidance of a therapist or counselor who can help address communication issues and improve emotional connection.
Sleep Apnea Solutions
Fortunately, not all is lost. Several solutions can help decrease sleep apnea symptoms, improving sleep quality, energy levels, mood, and relationship dynamics. Some common options include lifestyle changes, like weight management and quitting smoking, using medical devices such as a CPAP machine, or considering surgery. Visiting a specialized sleep apnea clinic can provide personalized solutions based on the severity of the condition and individual health status.
At-Home Sleep Test for Sleep Apnea
An at-home sleep test can be a great starting point for many who suspect they may be suffering from sleep apnea. This convenient tool allows individuals to get tested in their homes, eliminating the need for an overnight stay at a lab or clinic. A home sleep apnea testing device monitors and records information such as breathing patterns, airflow, heart rate, and blood oxygen levels as one sleeps.
Conclusion
Understanding and managing sleep apnea doesn't just improve individual health and can also work wonders in enhancing relationship dynamics, leading to better connection, communication, and intimacy. Don't hesitate to contact healthcare professionals if you or a loved one is facing sleep-related issues. After all, sleep is a vital component of not only our health but our relationships as well.
Categories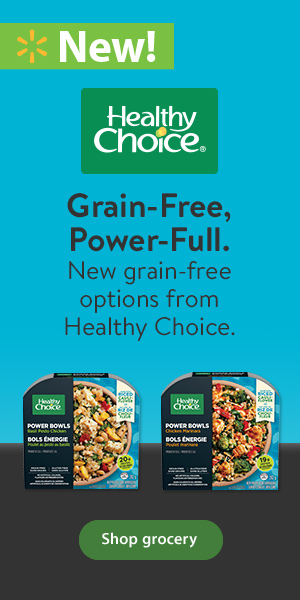 Get more stuff
Subscribe to our mailing list and get interesting stuff and updates to your email inbox.
Thank you for subscribing.
Something went wrong.
we respect your privacy and take protecting it seriously