Who Are Eligible for Social Security Disability Benefits?
Navigating the realms of Social Security Disability Benefits can often be complex and intimidating. However, this vital federal program seeks to support individuals who cannot work due to a serious medical condition. From financial support to caregiving services, the benefits drawn from this program can be a lifeline for individuals grappling with debilitating medical situations.
Eligibility Factors for Social Security Disability Benefits
Not everyone is automatically eligible for these benefits. Several key factors influence eligibility.
Medical Criteria
The applicant must have a medical condition that significantly impairs their ability to perform substantial gainful activity. Conditions can range from terminal diseases to chronic illnesses and severe physical disabilities.
Cancer
The Social Security Administration's Blue Book presents a section specifically related to cancer. Categories of cancer have different clinical criteria, such as how aggressive the cancer is, the location of the cancer, and whether it has spread to other parts of the body. Therefore, consulting an expert, like cancer SSI eligibility attorneys, would be beneficial if you need to understand whether your cancer condition might qualify you for benefits.
Multiple Sclerosis
Another condition that may qualify for disability benefits is Multiple Sclerosis (MS). MS is a progressive autoimmune disease that disrupts communication between brain cells and other body parts. The unpredictable nature of this disease often leads to debilitating physical symptoms, making regular employment challenging. Social Security disability lawyers for MS patients can guide you through claiming these benefits.
Work History and Credits
One of the key factors considered in Social Security Disability Benefits applications is the applicant's work history and earned credits. Let's delve deeper into understanding these concepts:
Understanding Work Credits:

Work credits, occasionally known as quarters of coverage, are essentially "points" accumulated through annual income. You accumulate these credits as you earn income and pay Social Security taxes. Four credits can be earned per year, depending on your total earnings.

Age Factor:

The number of work credits required for disability benefits depends on the age at which you became disabled. Younger workers generally need fewer credits to qualify for disability benefits.

Duration of Work:

It is also significant that some of your work be recent. For instance, if you become disabled before or during the quarter you turn 24; you generally need 1.5 years of work (6 credits) during the three years ending with the quarter your disability began.

Self-Employed Workers:

If you are self-employed, you are still required to earn work credits. Self-employed people earn credits like employees do – through work and payment of Social Security taxes.

Non-covered Workers:

Some types of work may not count towards Social Security work credits. For instance, in some cases, specific types of government work or roles within religious institutions may not be eligible for social security credits.
How to Apply for Social Security Disability Benefits
Applying for Social Security Disability Benefits requires a clear understanding of each step to avoid errors and delays. Here's a detailed breakdown of how you should approach the application process:
Begin the Application Process:

The process can be initiated online, by phone, or in person at a local Social Security office. It's advisable to review the Adult Disability Checklist on the Social Security Administration's (SSA) official website before starting.

Gather Necessary Documentation:

The SSA requires several documents to verify your eligibility. These include your Social Security number, birth certificate, names and dosages of drugs you're taking, medical records from your doctors, a summary of your work history and types of jobs, and your most recent W-2 or federal tax return if you're self-employed.

Complete the Application:

Complete the Disability Benefit Application form available on the SSA's website. Be as thorough as possible, providing extensive details on your medical condition and its impact on your ability to work.

Review your Application:

Ensure all your information is accurate and complete. Errors or missing information may cause delays in processing or even lead to denial of your claim.

Submit your Application:

After reviewing, submit your application electronically, through mail, or in person. Keep a copy of your submission for your records.

Please Wait for the Decision:

After submitting your application, the SSA will review it and decide. This process could take 3-5 months, sometimes longer, depending on the intricacy of your case. During this time, stay proactive. If you experience a change in your condition or have additional information to support your claim, update the SSA.
Common Misconceptions about Social Security Disability Benefits
There are several myths and misconceptions associated with these benefits. Let's debunk some of these:
The misconception about the age limit

The misunderstandings about benefit amounts

Other misconceptions
What Happens After You Apply for Disability Benefits
After submitting your application, the following processes typically take place:
The Waiting Period
This is the period between your application's submission and the Social Security Office reviewing it. Patience is necessary as this can take several months.
Application Review Process
Your application will then be reviewed, and a decision will be made based on the proven severity of your medical condition and accumulated work credits.
The Appeals Process for Denied Disability Benefits
If your disability benefits claim is denied, don't worry. You can appeal the decision through the following steps:
Initial Reconsideration

Hearing by an Administrative Law Judge

Review by the Appeals Council

Federal Court Review
Other Related Benefits and Programs
There are also other programs and benefits designed to support disabled individuals:
Social Security Disability Insurance (SSDI)
This program is primarily for individuals with a significant work history and who have paid into the Social Security system through their taxes.
Supplemental Security Income (SSI)
This program is designed to aid disabled individuals with limited income and resources, even those who haven't worked or earned enough credits.
An often overlooked category eligible for benefits is widows and widowers. If a qualifying spouse passes away, the surviving spouse might be eligible for Widow and Widower SSD Benefits. Seeking legal help to apply for widow's benefits can help navigate the unique criteria and requirements for this category of benefits.
Conclusion
While applying for Social Security Disability Benefits may seem arduous, understanding the qualification criteria and application procedures can make the process manageable. Remember, aid, be it legal support or federal assistance programs, is available to help you navigate this journey. Don't hesitate to reach out and get the assistance you deserve.
Categories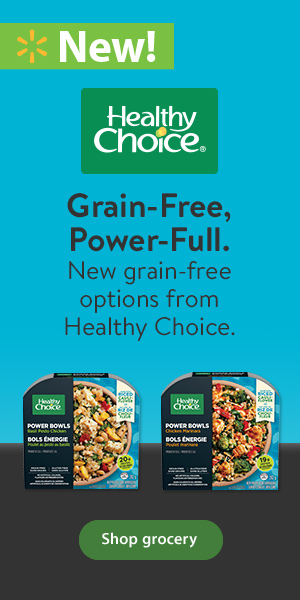 Get more stuff
Subscribe to our mailing list and get interesting stuff and updates to your email inbox.
Thank you for subscribing.
Something went wrong.
we respect your privacy and take protecting it seriously