What Are the Cost Factors in Pallet Making, Repair, and Custom Design?
In the logistics and storage worlds, few elements are as fundamental as pallets. They help transport goods efficiently and safely. This article explores the cost factors in wood pallet design, pallet making, repair, and custom pallet production.
Process of Pallet Making and Associated Costs
The production of pallets, particularly wooden pallet design, involves a fascinating choreography of different processes. Understanding these processes and their related costs is essential for any business. Here's an expanded look at these.
Raw Material
Wood type: The kind of wood is particularly critical in the cost. Hardwood and softwood, for example, present different cost profiles. Hardwood, due to its durability and strength, may be costlier but can provide improved payload capability and longer life.
Quality of the wood: The quality of the wood used also determines the cost. Superior quality wood usually means higher durability and better load-bearing capacity, but it does come at an increased cost.
Sustainability: With an increasing focus on sustainability, sustainable or recycled wood choices are becoming popular. While these may come with higher upfront costs, they provide important long-term benefits: a reduced environmental footprint and potential improvement in company reputation.
Labor Costs
Workmanship: Handcrafted pallets require skilled labor and can be costly, but they usually provide higher quality. In contrast, machine-made pallets can save on labor costs, but they might not offer the same quality or uniqueness.
Automation: The degree of automation in production will largely determine labor costs. More automation could mean substantial cost savings in labor but requires capital investment upfront.
Technological Investment
Machinery: The cost and maintenance of machinery used in the production process will influence pallet costs to a large extent. High-tech machinery could improve efficiency and help reduce labor and resource usage, thus bringing down overall costs in the long run.
Software: Advanced software for design, production management, and logistics can make the process highly efficient, but also come at a cost.
Production Volume
The scale of operation: The number of pallets ordered at a time greatly influences the cost per unit. While producing large batches often increases cost efficiency, small, specific orders can increase per-unit costs.
Customized orders: Special orders for custom pallet production, fitting specific dimensions or weight parameters, can lead to higher costs due to the additional work to meet the unique pallet specifications.
The Hidden Costs of Pallet Making
Sustainable sourcing, recycling, and disposal: More and more companies are looking for recyclable custom pallets, more sustainable sourcing options, and better ways of disposal. These considerations can add to the upfront costs but can have long-term pay-offs.
Operational Costs and Infrastructure Investment: The ongoing maintenance of machinery and infrastructure could also impact the overall budget for creating pallets.
Standards, safety measures, and inspections: Pallets must meet certain quality and safety regulations. These inspections and compliance measures can add to the total costs.
Cost of Pallet Repair
Pallet repair is a much-needed service in the logistics industry, but it comes with varying costs. Here's an in-depth dive into the process and associated costs.
Damage Assessment and the Repair Process
Inspection: Every repair starts with an inspection to establish the type and extent of damage which requires time and expertise, adding to the cost.
Estimation: Following the inspection, repair services offer cost estimations that cover labor and materials necessary to finalize the repair. This stage is crucial as it can significantly determine the overall repair cost.
Choice of Process: Manual repairs can address unique or complex issues, but they may attract higher labor costs. On the other hand, automated repairs can be more cost-effective but might not be suitable for each type of repair.
Cost Factors Influencing Pallet Repair
Type of Damage: A straightforward repair may involve minor fixes, such as replacing a board or nail, keeping costs low. However, more severe damage may call for extensive work, resulting in significantly higher costs.
Labor Costs: Accuracy of repair and turnaround time heavily depends on the proficiency of the craftsmen, whose availability can directly impact the cost, especially in high-demand periods
Repair Equipment: Advanced machinery and tools ensure efficient and top-notch repairs, but they need initial investment and ongoing maintenance, contributing to the repair cost.
Decoding the Custom Pallet Design Cost Matrix
Material Options: The material choice is a major decision for any product, and custom pallet production is no exception. Different types of wood have different costs.
Design Specifications: A design's complexity, size, and detail level will impact the final costs.
Technological Requirements: Tools for design, such as CAD/CAM applications, are essential for custom designs. These tools, though necessary, increase the final cost of the product.
At Delisa Pallet Corp., you can find a wide range of pallet solutions. From wooden pallet designs to uniquely shaped custom pallets for better space management, the company offers products to fulfill all your needs.
Cost Optimization Strategies for Pallet Solutions
Efficient Pallet Management and its Cost Benefits: Using better space management with unique pallet shapes, you can optimize your costs. Also, branding through custom pallets provides additional marketing value.
Emerging Trends Impacting Cost: The industry embraces technology like AI and automation to reduce costs and improve efficiency. Businesses need to remain aware of these trends and embrace them as suitable.
Pallet making companies
The market for pallets in Pennsylvania is large, featuring various offerings. Pennsylvania offers countless possibilities, whether you're looking for recyclable pallets for an environmentally-friendly business or custom pallets for branding purposes.
Conclusion
In our journey through the labyrinth of costs in pallet making, repair, and custom designing, we've uncovered the importance of considering various economic factors' individual and combined impact. By understanding these costs, one can better make informed decisions regarding pallet procurement, repair, or custom design.
Categories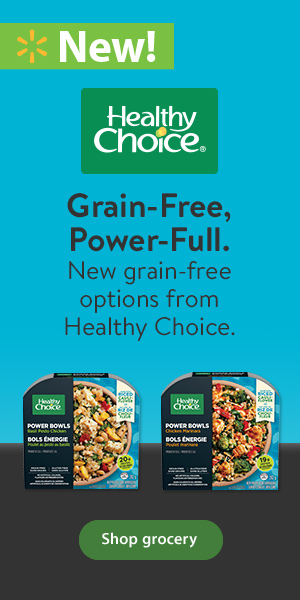 Get more stuff
Subscribe to our mailing list and get interesting stuff and updates to your email inbox.
Thank you for subscribing.
Something went wrong.
we respect your privacy and take protecting it seriously