What Are the Key Steps in Securing Construction Financing?
Financing any construction project, big or small, can be a significant hurdle many builders and property developers face. Securing adequate funding ties directly to the project's feasibility, success, and completion. Given its role as the lifeblood of any development venture, understanding how to secure construction financing efficiently becomes crucial. This article provides an in-depth guide to understanding construction financing, eligibility criteria, and the key steps in securing this funding.
Understanding Construction Financing
Detailed explanations on construction financing, how it differs from regular loans, and how it fits within the construction industry context.
Different Types of Construction Loans
Construction loans come in various forms that cater to different needs, project scales, and risk levels. Here are the primary types of construction loans:
Construction-to-Permanent Loans:

"Single-close" loans allow the borrower to convert the loan to a permanent mortgage after construction. It's advantageous because you must only undergo the loan approval process and pay closing costs once.

Construction-Only Loans:

Alternatively called "two-close" loans, these loans must be paid off once the construction is completed. They are beneficial if you have cash and plan to repay the loan quickly. However, you should be prepared to undergo another loan approval process and pay additional closing costs if you need a mortgage to cover the cost of the property post-construction.

Owner-Builder Loans:

These loans are meant for people who are their general contractor. They're usually difficult to obtain unless the owner-builder is a licensed general contractor.

Renovation Loans:

These loans are designed to include the purchase price of the property and the renovation costs. They are useful for those looking to buy a fixer-upper property and have the means to renovate it.

Bridge Loans:

Also known as "swing loans," bridge loans are temporary loans that provide cash flow to commence construction before obtaining long-term financing. They're typically taken out for two weeks to 3 years.
Eligibility for Construction Financing
Securing a construction loan can often be more complex than getting a home mortgage. Lenders will require more information and assurances before they're willing to take the risk. Here are some essential eligibility criteria for receiving such loans:
A Solid Credit Score:

Creditworthiness is a crucial factor lenders look at to measure a borrower's ability to repay a loan. A good credit score can improve the chances of approval.

Detailed Construction Plan:

A comprehensive project plan that includes construction timelines, costs, and projected completion dates is essential. The lender uses the project plan to assess whether the project is feasible.

Qualified Builder:

A qualified and licensed builder or construction team is paramount. Some lenders may require the builder's profile, including their experience and financial stability.

Down Payment:

Typically, lenders require a significant down payment, often up to 25-30% of the projected loan amount. The down payment assures the lenders that you're invested in the project.

Loan-to-Value Ratio:

Also known as LTV, this is the ratio of the loan amount to the appraised value of the property. A lower LTV often results in better loan terms, reducing risk for the lender.

Loan-to-Cost Ratio:

The LTC is another key ratio that measures the loan amount as a proportion of the total construction costs. A lower LTC can improve the chances of loan approval.
Steps to Securing Construction Financing
Project Planning
The potential challenges and demands of project planning, recommendations for detailed budgeting and timelines, and how comprehensive project plans could affect finance approval.
Selecting a Lender
Emphasizing the importance of due diligence in choosing a lender, tips to compare offerings from different lenders. Mention different types of lenders such as banks, private lenders, and mortgage companies, like Mortgage Financial Corporation, known for offering mortgages for first time home buyers in Ontario.
Loan Application Process
The definition for each step in a typical loan application process frequently requires documents, information, and potential red flags to watch out for. Discuss the importance of detailed financial and project information in securing loan approval.
Negotiating Loan Terms
Offer readers guidance on negotiating favorable loan terms, reinforce the importance of understanding every aspect before signing anything, and provide a tutorial on the negotiation process and the important elements to focus on while negotiating loan terms.
Loan Approval and Funds Disbursement
What happens after loan approval? Discuss funds disbursement schedules and techniques to manage them effectively. Here, also include the option to learn more about Construction Financing options available to make sound financial choices.
Managing your Construction Loan
To avoid potential financial disasters, you must stay on top of your construction loan repayments.
Maintaining Budget Control:

Practical tips on keeping your construction project within budget, navigating unforeseen costs, and managing fluctuations in material costs or construction timelines.

Navigating Construction Loan Repayments:

Details on managing your loan repayments and the potential challenges that could affect an individual's ability to keep up with repayments. Include a small section about the option to consult

mortgage brokers in Hamilton, Ontario,

for managing your repayments efficiently.
Conclusion
Summarize the article, emphasize the importance of planning, understanding, and managing construction financing, and encourage readers to explore further resources to expand their knowledge.
Categories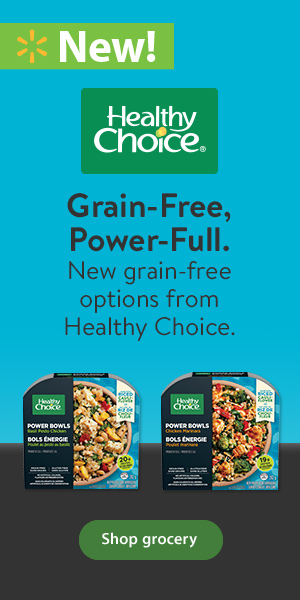 Get more stuff
Subscribe to our mailing list and get interesting stuff and updates to your email inbox.
Thank you for subscribing.
Something went wrong.
we respect your privacy and take protecting it seriously