What Does a Traditional Chinese Medicine Practitioner Do?
In the ever-expanding field of holistic health and wellness, one profession is making a major impact: Traditional Chinese Medicine (TCM) practitioners. But what exactly do these healthcare professionals do?
Traditional Chinese Medicine
At its core, Traditional Chinese Medicine is a 2,500-year-old healthcare system from China. This ancient practice attempts to balance the body's qi (life force or energy), believing that imbalances in qi are the root of all health issues. To bring this balance, TCM practitioners employ time-honored therapeutic strategies like acupuncture, herbal medicine, massage techniques, and dietary changes.
Regarding Traditional Chinese Medicine, perhaps the most recognized technique is Acupuncture. Acupuncture involves the insertion of very thin needles at specific points on the body. This is done to rebalance the body's qi, promote healing, and relieve pain. Becoming an acupuncturist requires in-depth study and practical training. Fortunately, a rising number of high-quality acupuncture courses in Canada can provide the necessary knowledge and hands-on experience to become an expert in this field.
What TCM Practitioners Do
1. Diagnosis
Utilizes pulse diagnosis, tongue observation, and patient history to assess health and identify qi imbalances.

Determines the underlying causes of symptoms by understanding disruptions in the body's energy flow.
2. Acupuncture
Inserts thin needles into specific points (acupuncture points) along meridians to regulate qi flow.

Treats various conditions such as pain, anxiety, insomnia, and digestive issues.

Stimulates the body's natural healing mechanisms and promotes balance.
3. Herbal Medicine
Prescribes complex herbal formulas based on the patient's constitution and specific health concerns.

Combines multiple herbs to create customized remedies that address imbalances.

It enhances healing and supports the body's self-regulation.
4. Cupping
Applies heated cups to the skin to create suction and improve circulation.

It alleviates muscle tension, promotes blood flow, and helps detoxify the body.

Used for pain relief, respiratory issues, and overall well-being.
5. Moxibustion
Burns dried mugwort (moxa) near or on acupuncture points to warm and stimulate qi flow.

Beneficial for conditions related to cold and dampness, such as arthritis and digestive problems.

It enhances circulation and supports healing.
6. Tui Na Massage
It uses specific techniques to manipulate energy channels and balance qi flow.

Relieves muscle tension, promotes relaxation, and addresses pain and discomfort.

Enhances the body's self-healing abilities.
7. Dietary Therapy
Advises patients on dietary choices based on their constitution and health condition.

Suggests foods that support healing and prevent imbalances.

Recognizes the importance of nourishment in maintaining overall health.
8. Qi Gong and Tai Chi
Recommends gentle movements and breathing exercises to cultivate and balance qi.

Enhances flexibility, strength, and mental well-being.

Promotes relaxation, stress reduction, and increased energy flow.
9. Lifestyle Guidance
Offers advice on lifestyle modifications that promote well-being.

Addresses stress management, sleep patterns, exercise, and emotional health.

Recognizes the interconnectedness of lifestyle choices and health.
10. Energy Balancing
Applies TCM techniques to harmonize meridians and organ systems.

Promotes equilibrium among the body's energy pathways.

Targets specific imbalances to restore overall health.
11. Pediatric TCM
Adapts TCM treatments for children using gentler techniques.

Addresses common childhood issues such as colds, digestive problems, and allergies.

Supports children's growth and development.
12. Women's Health
Provides TCM care for menstrual irregularities, fertility, and menopausal symptoms.

Balances hormones and addresses women's unique health concerns.

Enhances well-being during different life stages.
13. Chronic Condition Management
Supports patients with chronic conditions by addressing underlying imbalances.

Manages symptoms and improves the quality of life through ongoing TCM treatments.

Focuses on the root causes of chronic health issues.
14. Preventive Care
Educates patients on maintaining health through balanced qi and holistic practices.

Emphasizes prevention and early intervention to avoid imbalances and illnesses.

Promotes overall well-being and long-term vitality.
15. Collaboration
Works collaboratively with other healthcare providers for comprehensive patient care.

Integrates TCM with conventional medical approaches when appropriate.

Aims to provide the best possible outcomes for patient's health.
It's important to remember that TCM is a comprehensive and holistic approach to health that considers the interconnectedness of the body, mind, and environment. TCM practitioners tailor their treatments to each individual's unique constitution and condition to restore balance and harmony for optimal well-being.
Career Paths For TCM Practitioners
Like every other professional field, there are various viable career paths for TCM practitioners. Some work in holistic health centers, while others run their private practices. Many choose to specialize in women's health, neurology, or sports medicine.
Attending a reputable educational institution like a career college can lay a solid foundation for these careers. Studying TCM requires education in Chinese medicinal practices and Western biomedical sciences. This ensures a holistic understanding that empowers practitioners to provide comprehensive patient care. Check this website to learn more about what career colleges offer.
Taking The Path of a Natural Nutrition Counsellor
Many TCM practitioners leverage their knowledge and expertise to become a Natural Nutrition Counsellor. This profession aligns closely with the principles of TCM, emphasizing the importance of dietary habits in maintaining health and wellness. The scope of their practice often includes providing personalized nutritional advice, encouraging healthy eating habits, and empowering individuals to make informed food choices. At The Canadian College of Acupuncture and Traditional Chinese Medicine and other reputable colleges, they provide comprehensive training programs. These courses often equip individuals with key knowledge and practical skills to excel in this profession.
Conclusion
All in all, becoming a Traditional Chinese Medicine practitioner requires commitment, passion, and in-depth knowledge. Whether working as a TCM doctor, an acupuncturist, or a natural nutrition counselor, these professionals play a crucial role in promoting health and wellness. Their practice, rooted in the ancient wisdom of Chinese Medicine, continues to influence and shape holistic healthcare today. Their work undeniably puts them in a prime position to empower and guide individuals toward optimal health.
Categories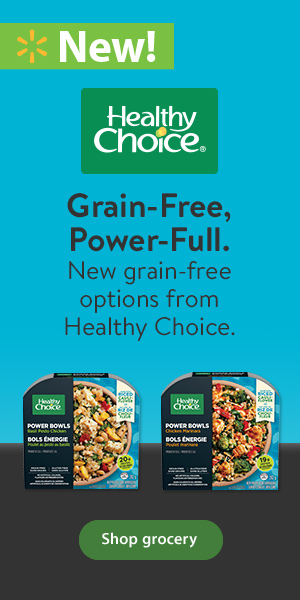 Get more stuff
Subscribe to our mailing list and get interesting stuff and updates to your email inbox.
Thank you for subscribing.
Something went wrong.
we respect your privacy and take protecting it seriously