What Is Property Valuation and Why You Need It as a Buyer and Seller
When you buy a property, the value is not always what you expect it to be. A property's value can change over time, and this is why a professional appraisal or valuation is important. Read on to learn more about property valuation and why it matters to investors.
What Is a Property Valuation?
A property valuation estimates a property's worth based on factors like market value, repairs needed, and location. A professional appraiser considers all these factors to come up with a fair market value for the property.
For example, let's say you're looking at a fixer-upper in a desirable neighborhood. The asking price is $200,000, but you know it needs at least $20,000 worth of repairs. A professional appraiser would consider these repairs and estimate the property's value closer to its actual market value.
Many investors are keen if appraisers are honest and reliable. The vast majority of professional appraisers are trustworthy. However, there have been cases of appraisers inflating property values to help sellers or buyers. If you're concerned about this, you can ask for a second opinion from another appraiser or surveyor.
What Is Property Valuation for Probate?
Probate is a legal process of distributing a deceased person's assets. In the UK, if someone dies without a will, their assets will go through probate court. Part of this process is valuing the deceased person's assets so that they can be distributed fairly.
A professional appraiser will visit the home and consider its market value, needed repairs, and other factors. They will then give the court an estimate of the property's worth. The court will use this information to determine how to distribute the asset.
This is similar to charities valuation, wherein the same process is done to come up with the worth of the property that will be donated.
So, what is Charities Act valuation report? It is the same as a property valuation report but for charity purposes. A professional appraiser will visit the property and consider its market value, needed repairs, and other factors to estimate the property's worth. The court will use this information to determine how to distribute the assets among different charities.
Property Valuation for Capital Gains Tax (CGT)
When you sell a property, you might need to pay capital gains tax. This tax is based on the difference between the sale price and the property's original purchase price. You owe capital gains tax on the profit if the property has increased value.
Property valuation for CGT is different from a standard appraisal. The appraiser will focus on the property's value at the time of sale rather than its current market value. They will also consider any improvements you've made to the property since you purchased it.
This is important because it can help you minimize your tax bill. If you make significant improvements to a property, you may be able to lower your capital gains tax liability. In short, you also need to look for reputable professionals providing evaluation reports for capital gains.
For instance, you bought a property for $100,000, now worth $150,000. You decide to sell it and use a professional appraiser to get a valuation. The appraiser determines that the property is only worth $140,000. This means your capital gain is $40,000, and you will owe capital gains tax on this amount.
Importance of a Property Valuation to Investors
As a real estate investor, you should know your property's value. This will help you make sound investment decisions and maximize your profits. Here are the benefits of a property valuation:
1. It Helps You Make Sound Investment Decisions
If you're considering selling a property, an appraisal can help you determine whether it's a good time to sell or if you should delay it for a while longer. It can also help you decide how much to spend on improvements.
For example, let's say you're thinking about selling your rental property. You get a property valuation and find out that its market value has decreased since you purchased it. This may mean that now is not a good time to sell. Or, if you're thinking about making some renovations, an appraisal can help you decide which improvements will add the most value to your property.
2. It Gives You Leverage in Negotiations
If you're negotiating with a buyer, having a property valuation can help you get the best possible price for your investment. The buyer may try to lowball you, but you'll have the evidence to back up your asking price if you have a professional appraisal.
3. It Sets Your Insurance Coverage
Your property insurance should cover the full replacement value of your property in case it's destroyed or damaged. A property valuation will help you determine the right amount of coverage for your needs.
4. It Protects You from Fraud
There are many scams in the real estate industry, and not all buyers are honest. A property valuation can protect you from fraud by ensuring that you're getting what your property is worth.
5. It Helps You Get Fair Compensation if Your Property Is Damaged or Destroyed
If your property is damaged, the insurance company will likely order an appraisal to determine the value of the loss. This is important because you need to ensure fair compensation for the damage.
For example, let's say your rental property is damaged in a fire. The insurance company sends an appraiser to assess the damage. They determined that it would cost $50,000 to repair the damage. However, you believe it will cost more, like $75,000. In this case, having a professional appraisal can help you get the full amount of compensation you deserve.
In Conclusion
A property valuation is a crucial tool for investors. It helps you make sound investment decisions, get fair compensation if your property is damaged, and gives you leverage in negotiations. If you plan on buying or selling a property, be sure to get a professional appraisal first.
Categories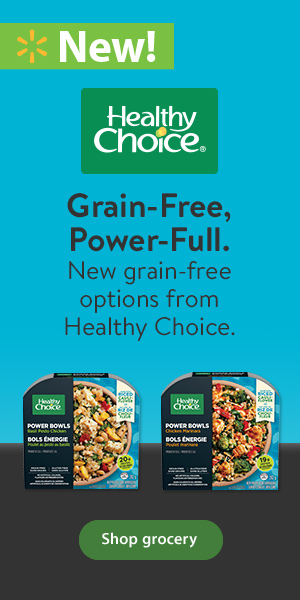 Get more stuff
Subscribe to our mailing list and get interesting stuff and updates to your email inbox.
Thank you for subscribing.
Something went wrong.
we respect your privacy and take protecting it seriously