When Should You Call a Professional for Mould Removal?
Mold is everywhere around us, and more often than not, it finds a home, a home mold infestation, right where we live. When humidity and moisture settle into your house's hidden nooks and corners, they allow mold spores to grow and multiply.
Identifying Mold in Your Home
Mold is a common issue in many households that can cause structural damage to your home and health problems for you and your family. 
Here's how to identify mold in your home effectively. 
Sight Check:

Mold generally appears as a black, white, or green growing cluster. It might appear either slimy or fuzzy. Prolonged neglect may lead to large colonies visible on surfaces.

Smell Test:

Mold possesses a distinctive, musty odor. If you notice an unusual smell, especially in damp areas like the basement or bathroom, it might be a sign of mold presence.

Physical Symptoms:

If people in your home experience persistent allergic reactions like skin irritation, watery eyes, runny nose, or chronic cough, it can indicate mold infestation.

Mold-Prone Areas:

Mold needs moisture to grow; thus, certain wet places in your home are more prone to mold infestation. These include bathrooms, kitchens, damp basements, or areas with poor ventilation.

Water Leaks:

If your home has experienced leaks flooding or you notice areas of accumulated water, it could result in mold growth. Mold often flourishes in hidden places like behind walls or beneath floorboards, following leaks.

Surface Irregularities:

Wall surfaces may appear cracked, peeling, or bulging, indicating water invasion and possible mold growth behind the wall.

Past Mold Problems:

If your house has been prone to mold in the past, it's likely to have the problem again unless preventive measures are implemented. 
Water damage is often linked with the growth of mold in homes and businesses. This is primarily because mold thrives in damp and moist environments. Water damage, whether due to a leak or flood, creates the ideal conditions for mold to grow. Therefore, promptly addressing any water damage is crucial to prevent mold problems.
When to Call Mould Removal Expert?
Mould removal is a crucial process that many property owners often overlook. Although some prefer to handle this task themselves, there are situations where it is best to call in professionals like PuroClean. 
Below are scenarios when hiring professionals for mould removal becomes necessary:
Extensive Mould Growth
If you observe large mould colonies, it's high time to engage professionals. As the mould growth could be much broader than what's visible, PuroClean experts can accurately investigate and assess the degree of infestation. They also have the right tools and experience to safely and efficiently handle extensive mould growth.
Health Hazards
Prolonged mould exposure can lead to health problems like allergies and respiratory issues. It is safer to let professionals like PuroClean handle the removal in such cases. Their mould removal procedure ensures the complete elimination of spores, minimizing health risks.
Recurring Mould
If mold keeps returning after several DIY removal attempts, consider hiring PuroClean. They will remove the mold and determine and address its root cause. This ensures a more long-term or permanent solution.
After Water Damage
It's common for mould to grow after water damage, specifically when the drying process is not thorough. PuroClean restoration services ensure all affected areas are dry and mold-free, including water damage restoration and mould remediation.
Inaccessible Areas
Mould in hard-to-reach areas or hidden spots such as attics, inside walls, or under carpets needs professional assistance. With its specialized equipment and techniques, PuroClean can effectively remove mould in these inaccessible areas.
Tips to Prevent Mould From Recurring
Here are a few tips that will help keep mould at bay:
Utilize Dehumidifiers and Air Conditioners:

Moisture is the perfect breeding ground for mould. By maintaining a low humidity level in your home, these appliances can help prevent mould growth. 

Ventilate Your Home:

It's essential to allow fresh air inside your home to reduce moisture levels, specifically in rooms that tend to be damp, like the kitchen or bathroom. 

Regularly Clean Your Home:

Dust and dirt are food sources for mould. Regular cleaning minimizes these sources, reducing the chance for mould to grow and multiply.

Dry Wet Areas Immediately:

Whether it's a leaky pipe, flooding, or simply spillage, an immediate response helps prevent mould growth which usually starts within 24 to 48 hours in damp conditions.

Direct Water Away From Your House:

If the area around your home isn't sufficiently sloped away from the foundation, water may collect and seep into your basement or under your house, providing a perfect space for mould growth.

Keep Household Plants to a Minimum:

While they're beautiful and beneficial for indoor air quality, plants can also hold moisture and promote mould. Regularly check the soil and plants for any signs of mold growth. 

Regularly Check and Repair Sealing Around Windows/Doors:

If the sealing is damaged, moisture can seep into your home, promoting a favourable environment for mould growth.

Use Mould-Resistant Products:

From mold-resistant drywall to paints and primers, consider these for areas prone to moisture like the bathroom, basement, or kitchen. These prevent mould's ability to grow and spread.
To End
Once restoration is complete, homeowners need to focus on preventing mold in the future. Adopting effective mold prevention methods and maintaining a healthy indoor environment becomes crucial to avoid any future costs related to mold infestations. We hope to have shed light on when you should consider calling a professional for your mold issues. Always remember proactive steps toward better home maintenance are the key to a mold-free, healthy home.
Categories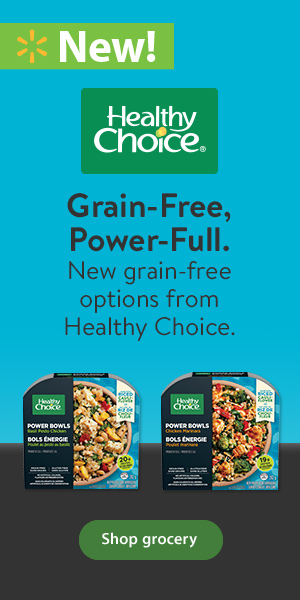 Get more stuff
Subscribe to our mailing list and get interesting stuff and updates to your email inbox.
Thank you for subscribing.
Something went wrong.
we respect your privacy and take protecting it seriously